All You Need to Know About the Twitter Dashboard!
Twitter has grown exponentially in the last few years and it continues to do so to this very day. Some of this growth can be attributed to entrepreneurs trying to feature their brand on social media; doing everything they can to increase their visibility and audience reach. Twitter acknowledges this massively active section of their user base and has recently unveiled Twitter Dashboard to help businesses in managing their twitter account with ease.
Twitter Dashboard is the latest tool by Twitter to help entrepreneurs effectively and easily manage their accounts, statistics, mentions and to better help them connect with their audience.
This tool sounds like a Godsend for those social media managers that struggle with the monolith of everyday account activity.
So, here, we are going to take you through the ranks and help you set up your Twitter Dashboard!
Set-up
You can get started by going to www.dashboard.twitter.com or by simply clicking the prompt that Twitter sends you when you log in.
Once logged in, you'll be asked to identify the type of your business. The options available are:
Enterprise
App or Game
Local Business
Online Business
Brand or Product
This step is for Twitter to identify the kind of bespoke tools it needs to provide you so your online experience will be as seamless as possible.
Then Twitter asks you to state the number of employees that work for your brand.
After these selections comes a crucial step. Twitter will ask you to identify related terms to your business, basically keywords, that resonate with your brand, so users can find your account(s) without much difficulty.
Later, Twitter will ask you to identify the keywords that DO NOT resonate with your brand; basically any keyword or phrase that you do not want associated with your name, you select here.
Save and move on to exploring your Twitter Dashboard!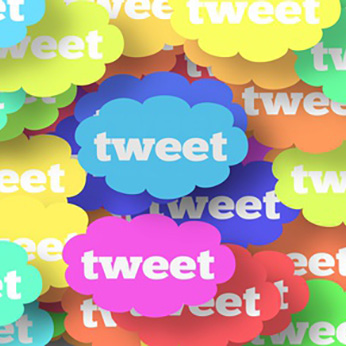 Inside your Dashboard
The Twitter Dashboard is compatible on PC and mobiles making it incredibly versatile.
Listed below are some of the features and how to use them to your advantage!
The About You section
This section is not what you think it is. It isn't a place to summarize your inception and services, no, here, you will be able to monitor all your mentions. Basically, every time your brand is mentioned in a conversation or tweet online, you will be notified of this on your About You feed. This section also allows you to engage in these conversations.
Your Tweets
This section displays all the tweets you have posted on your account. If your account is ever hacked, this will be the first place you see that happening.
Timeline
This is a replica of your basic Twitter news feed on your account.
Create
This section allows you to directly post tweets or create drafts of them and save them for later. You can either post immediately or schedule your tweets so they get automatically posted at a certain time. You can keep an eye on your scheduled tweets in this area of the dashboard.
Analytics for your Account
This section provides a detailed overview of your account statistics; from a week ago, a month ago or 60 days ago.
There are several subsections within here, housed in boxes; they are as follows;

Activity Box:
This box shows the number of tweets you have put out in the selected time frame, the amount of image or video tweets in the same time frame, and the number of replies sent from your behalf.
Audience Box:
This box details the number of mentions your account has received and your latest number of followers, with 6 popular profiles highlighted.
Visits and Views Box:
This box shows the number of users who have visited your profile and the number of views your tweets have got, all within the given time frame.
Analytics for your Tweets
This section gives you an in depth look into each of your tweets, laying them out in a spread sheet format, with their stats alongside each.
It provides you with four subsections, namely; Impressions, Replies, Retweets and Likes.
Notifications
This section is a replica of the notification page found on your standard Twitter account. It notifies you promptly if it detects any activity on your account.
Messages
This section displays your direct messages, as shown on your typical Twitter account. This feature is only accessible through the mobile application.
Me
This section shows you what your Twitter profile looks like. This feature is also only available on the mobile platform.
And there you have it! The new Twitter Dashboard! Prepped and ready to make your social media life a blissful and relaxing experience.
Do you think your brand would benefit from some social media marketing and optimization? If yes, we are the people for the job! Check out our services at #Social and contact our team for all your needs social!
#Social